Located in St. Louis's Central West End, Retreat is a cocktail bar and craft beer focused Gastropub opened in October 2015.
Retreat Gastropub is located inside the 6 North building
on the corner of Sarah and Laclede. Retreat is in the heart
of a major development corridor centered around Ikea and the 'Cortex' district of bioscience and technology research and start-ups. We aim to provide guests with a memorable experience by offering a comfortable atmosphere while combining a flavorful food menu with our focus on craft cocktails and craft beer.
6 North Sarah Street // St. Louis, Missouri + + @retreatgastro ++
BAR HOURS
11am-midnight
M/W/Th/F/Sat/Sun
 
KITCHEN HOURS
Lunch 11am-3pm
Dinner 4pm-11pm
M/W/Th/F/Sat/Sun
Brunch 11am-3pm
both Sat + Sun

CLOSED TUESDAYS ++
WE DO NOT TAKE RESERVATIONS OR ANY CALL AHEAD SEATING.
WE HAVE VERY LIMITED SEATING OPTIONS FOR GROUPS LARGER THAN SIX PEOPLE.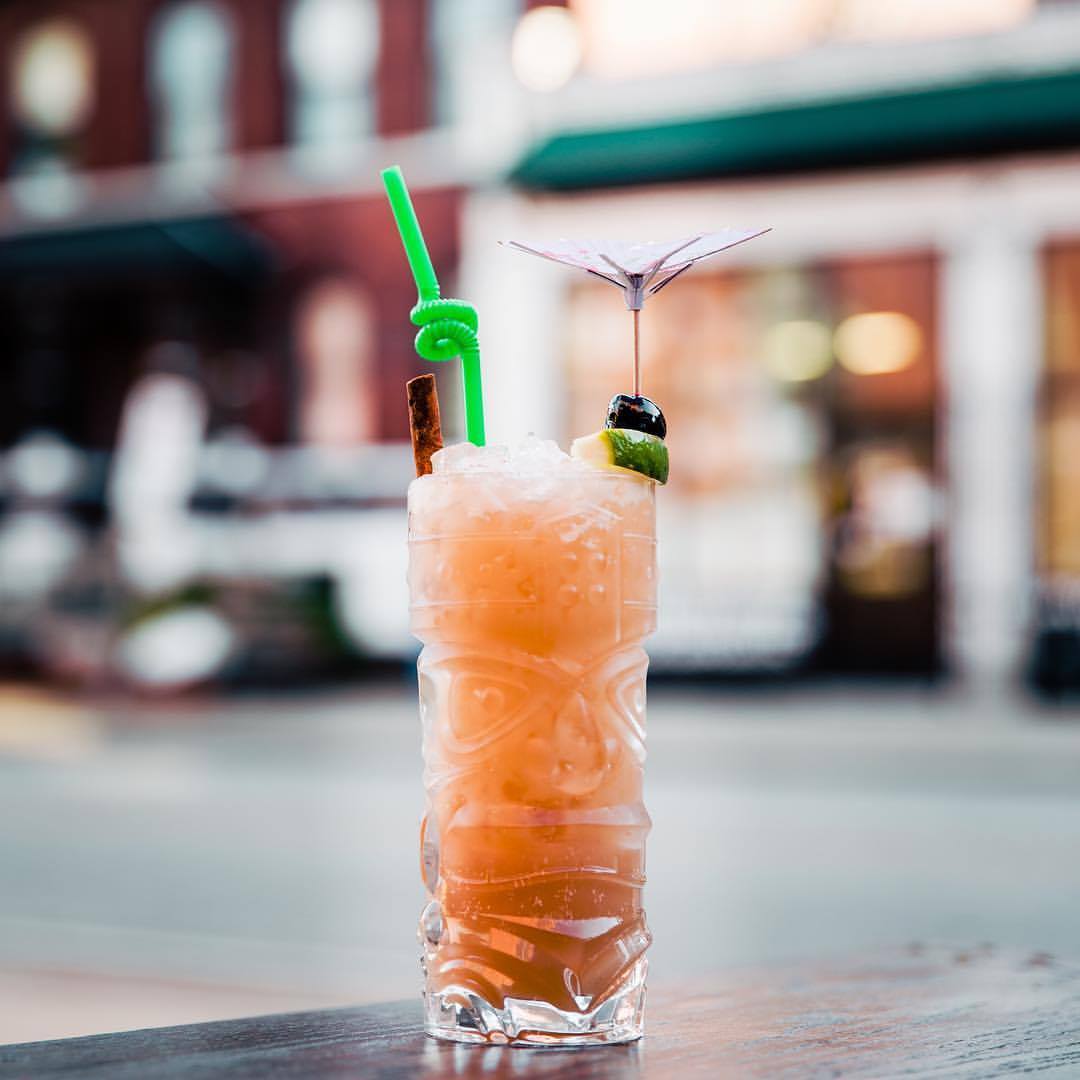 Our beverage program, led by Tim Wiggins, is a seasonally rotating menu of spirit-forward cocktails, craft beer, as well as wine.
The bar showcases primarily aged spirits in a cocktail menu featuring both classic cocktails, and our own original takes. Our cocktails are made with fresh quality products, many of which are made in house such as our cold-pressed juices, syrups, shrubs, and tinctures.
We have ten rotating taps featuring local craft breweries alongside out of town guests. We try to rotate sours and barrel-aged options in also. We have a selection of around 30 craft cans and bottles (including sours) from across the country. We also have several large-format beers for sharing.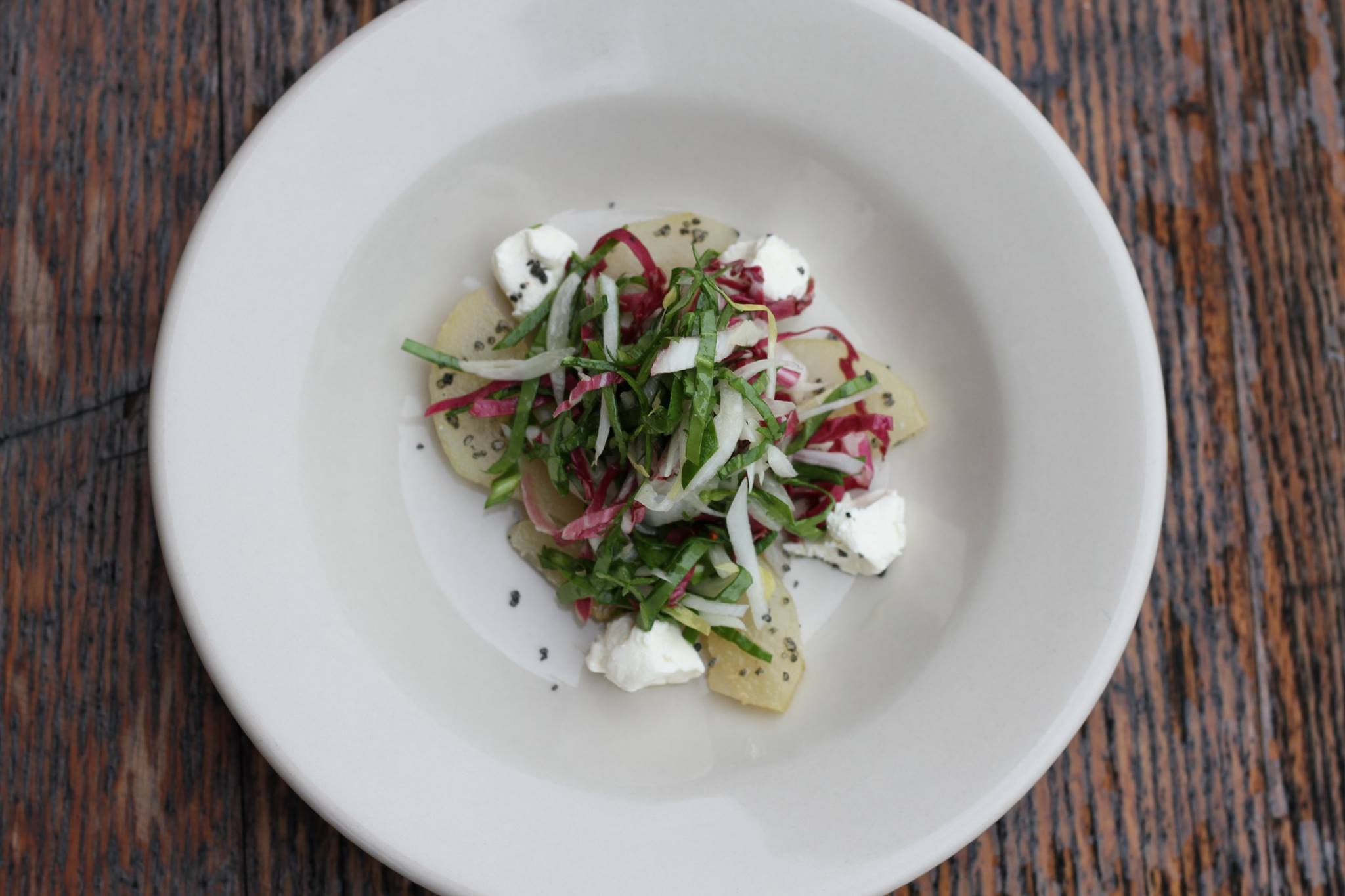 We cook simple, but elegant, food bringing regional produce and fresh ideas to recognizable pub fare. Our kitchen takes a modern approach to pub food featuring many hot and cold small plates, burgers, sandwiches, and entrees. A large portion of our dining menu is vegetarian-friendly. Most vegetarian options are also available vegan. Only a few items cannot be made gluten-free.
Guests should feel comfortable coming in for a quick lunch, a couple of drinks, or a 4-course meal. Our mission is to provide guests with a memorable meal and a full-service experience.
We source as many products as we can locally, or from locally based suppliers.
We serve brunch on both Saturdays and Sundays.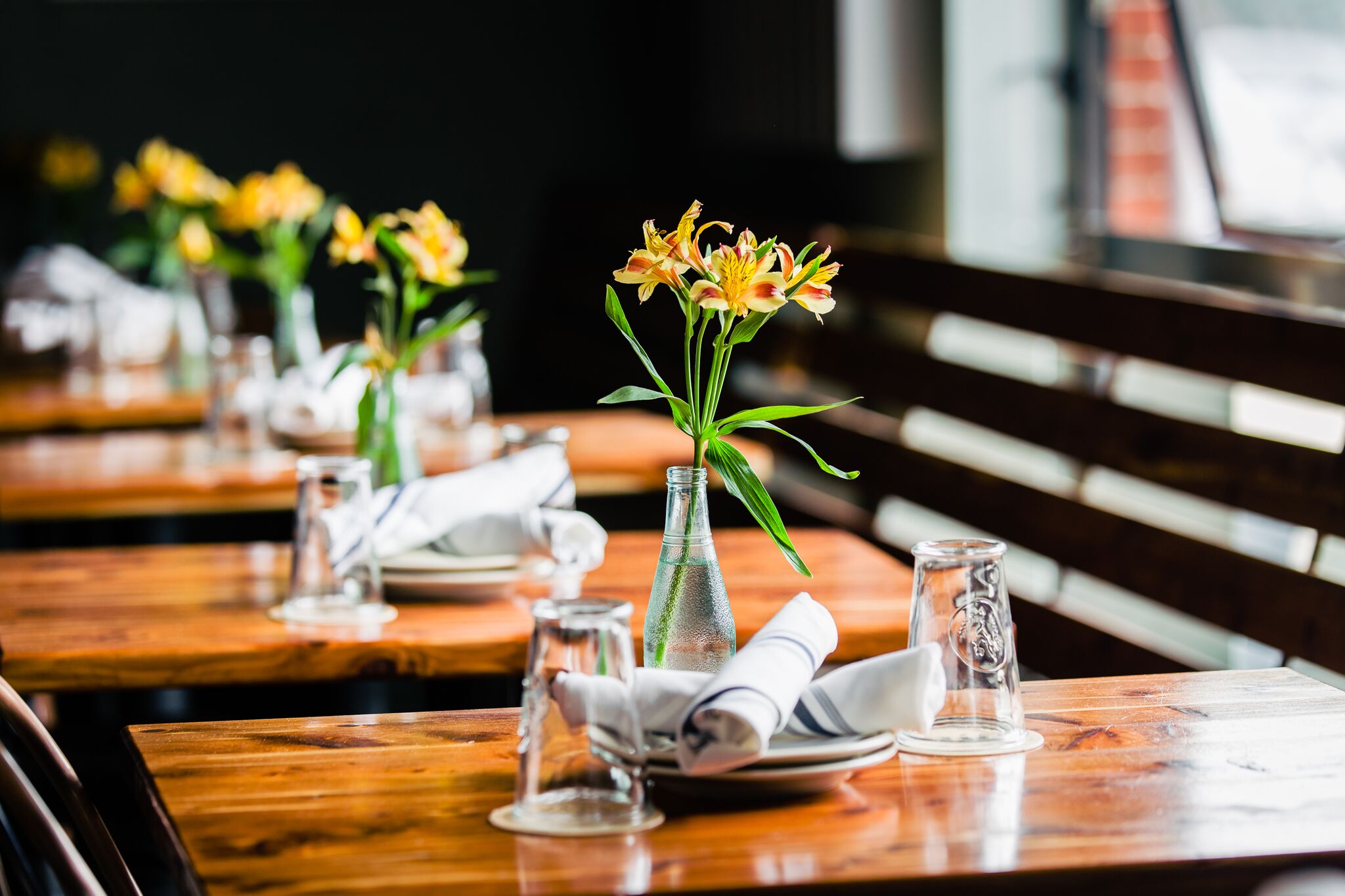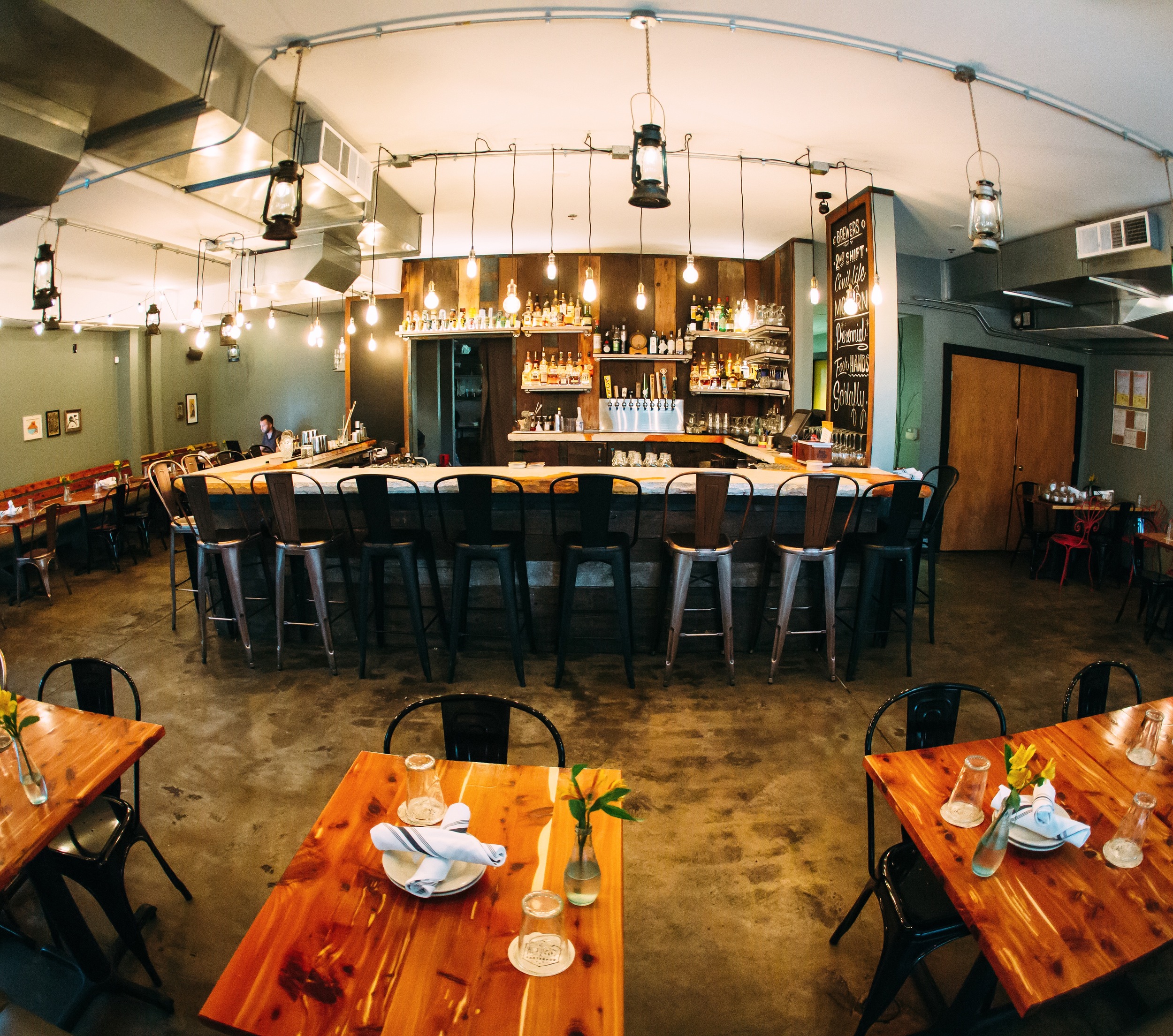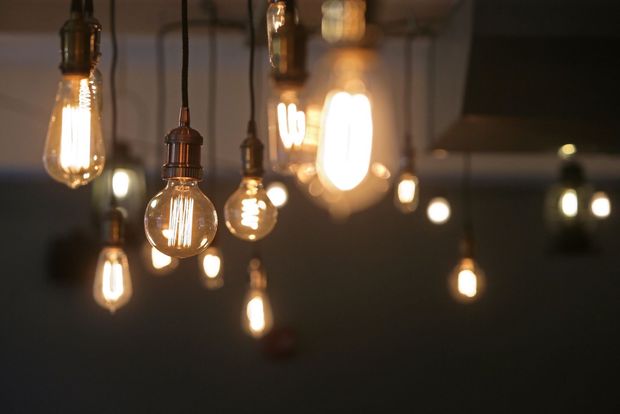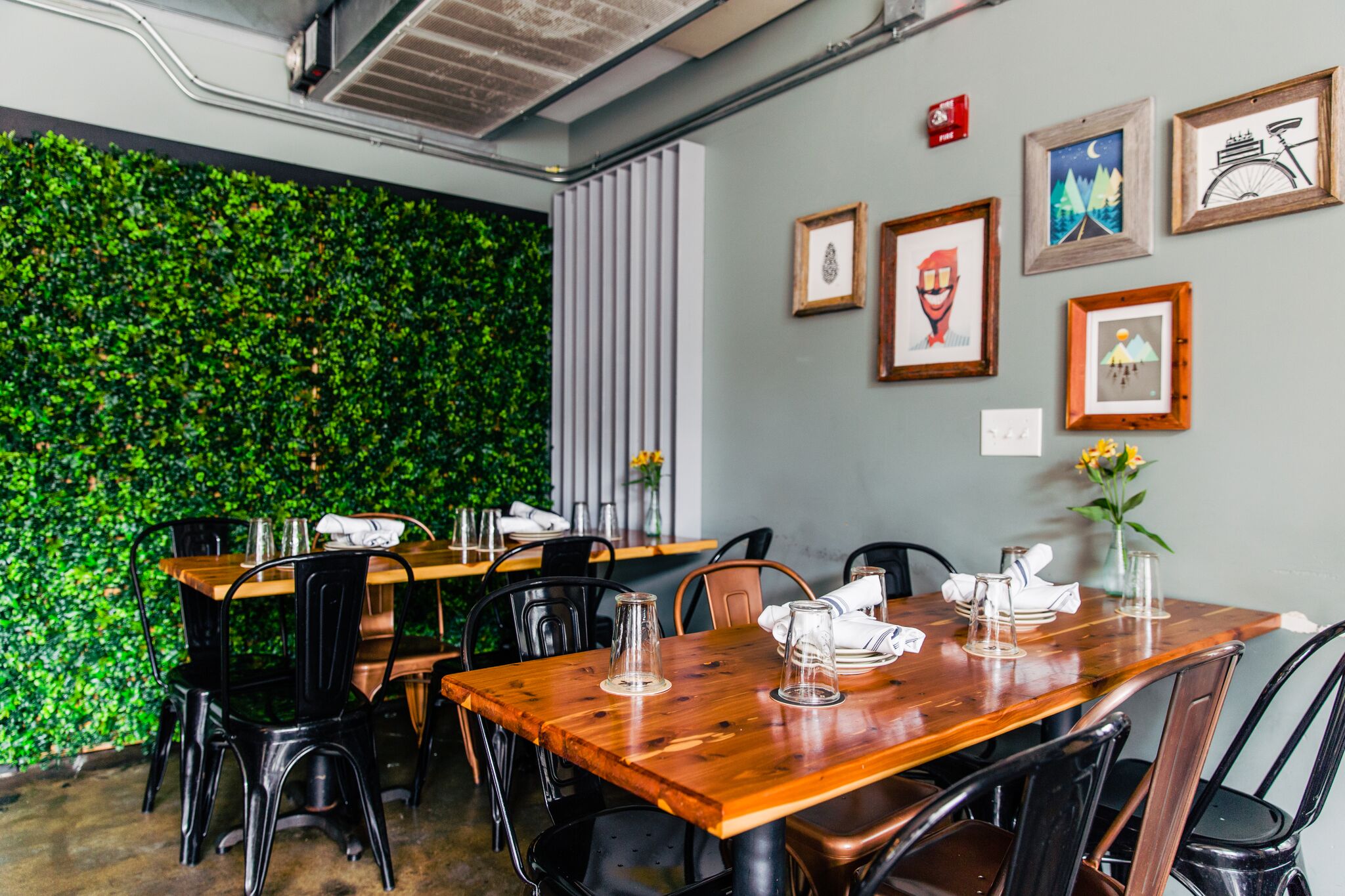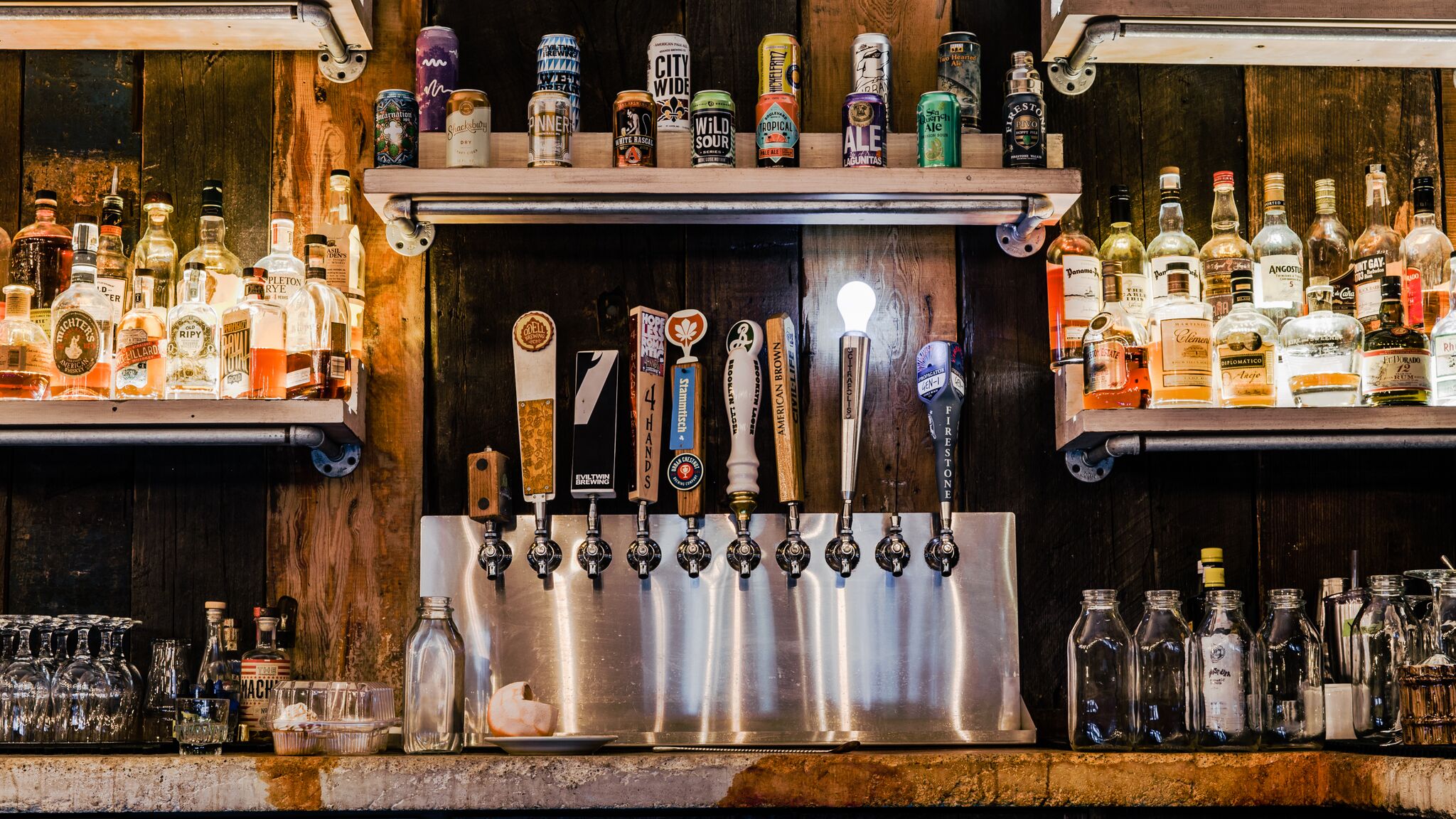 Our vibe is comfortable and casual. Modern, yet rustic. The reclaimed wood and concrete bar is the centerpiece once inside. The concrete was poured on site and stained once dryed. The wood was all reclaimed from sites here in St. Louis.
Cedar tables and benches were Missouri-sourced, custom-designed, and hand-built for seating around the bar. Gas lanterns are re-purposed into light fixtures hanging throughout. Those combined with outdoor string lighting, brings the outdoors in.
Our 'patio' is a screened in sunroom that can both protect from the elements, and provide open air. We also have sidewalk seating as well.